When we created "mini", we had in mind the reception desks, high tables and bars. Once seated, each bone is aligned properly. Perfect for a relaxed use. Enriched with comfort and good stability, it provides a moment of quality.
Technical characteristics:
Materials / Polyurethane HR Foam
Structure / Metal + paint
Size & Weight / width 43cm x height 94cm x depth 41cm, 8,8kg
Seating hight : 65cm o 75cm
The delivery of the new collection from the end of November 2018

STORE

CATALOG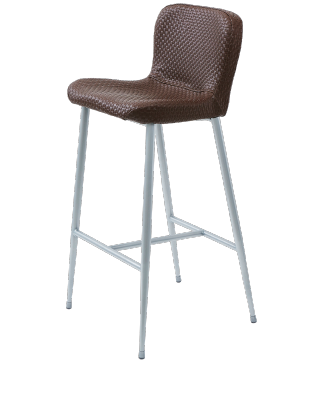 The silhouette of P!NTO includes some secrets to realign your bone structure, which allows you to sit correctly so that you can use your body dynamically. In addition, it gives you a neutral seat so that between each movement, the transition is made in the optimal axis.
The many combinations of fabric and leg types give you the opportunity to create your own personalized and unique P!NTO chair for the office or home.